Expert Garden Landscaping London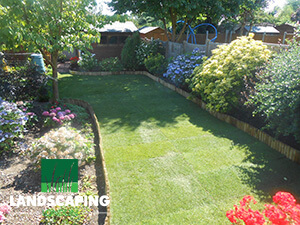 A place of relaxation. An area where you can host outdoor parties for your family and friends. A playground for your children. Somewhere you can grow exotic plants. Your garden can be all this and more – imagine a lush green space that's suited to your specific needs…
Your desired garden design doesn't have to be a dream any longer. Make your vision a reality by hiring landscaping professionals from us in London. Our services have increased the value of hundreds of properties. Join us now and take advantage of our specialised tools and proven techniques.
When you're ready, get in touch and tell us about your project. A plan will be formulated that's tailored to your individual requirements, for we believe landscape gardening is as good as its owner thinks it is. Take note - we can work with your existing vegetation, or remove it all and start from scratch!
Order Truly Comprehensive Landscaping London
We can manage both hard and soft garden landscaping projects in London. Wondering what the difference is?
Hardscaping refers to those jobs performed using heavy materials. This includes bricks, wooden boards, and more. For example, our decking and paving services are both hardscaping.
Softscaping revolves around shrubs, trees, soil, and so on. Take note - we offer you turfing, exterior planting, window box installation, and that's not all.
Want your landscape gardening project to be successful? Then you'll need to have a combination of the two – hardscaping affects the overall shape of your garden. While softscaping fills it with colour and life. Need more information? Navigate to our website's services page.
Hire Landscape Gardeners From Us Because…
We'll always put you first. Reserve your appointment today and get:
For just £15 you can arrange a visit from a garden landscaping specialist (upon request) who'll give you both ideas and advice. You'll also receive a finalised estimate afterwards
Round-the-clock access to customer care professionals. You'll get all your questions answered. And a quickly tailored quote
A personalised service that'll see your dream garden become a reality. The current condition of your outdoor space doesn't matter!
Expert hard and soft techniques that'll make your properties value increase. Don't forget - estate agents love landscaping
Your very own Eden. The hedges, shrubs, and trees we plant will block exterior noises and prevent them from disturbing you
An attractive environment that's perfect for entertaining your friends and family
Sound good to you? Then get in touch now. And remember, you can qualify for a discount – just book at least two of our landscaping services in London.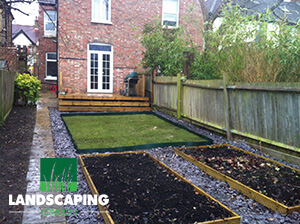 Who'll Carry Out Your Landscaping Project?
"Are there really competent landscapers near me?" Yes, if you're situated in London - you'll be sent experienced, passionate professionals who'll always take your opinions into account. Customers have recognised the quality of our work. In fact, you can see the testimonials they've written on our reviews page. This is your London landscaping service and we'll advise you as best we can. Practical answers to commonly asked questions such as what garden pebbles suit your front yard the most and other decoration dillemas you might be facing are gladly provided.
Ready to make your booking? You can contact us 24/7, over the phone or online. Just give us your details and we'll calculate a preliminary quote.