Prepare Your Garden With Our Levelling In London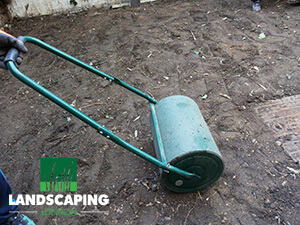 Levelling is the first and most important step in the construction of patios and decking. In addition, it must be performed before new turf can be laid, and that's not all. Why? It perfectly prepares the surface and soil. Making it flat and even. So don't arrange any landscaping job before you book our levelling service in London.
It doesn't matter how rough your gardens surface is – we've got the skills, expertise, and equipment to give you real results. Take note - you'll experience a minimum of disruption. And we'll get out of your hair ASAP.
Want a quote before you book? No problem. Get in touch and ask for a an estimate.
Levelling a Lawn is Simple When You Hire Us
Get:
A professional on-site price estimation by one of the experts upon request. All surveys are free of charge.
An outdoor space that's now prepared for garden landscaping, turfing, and more.
A levelling London service that'll help you

fulfil your vision no matter the weather

The opportunity to plant colourful flowers and other attractive vegetation as soon as your job has been completed
Expert advice that'll help you decide which areas of your garden to level and improve. Make it the best it can be
An even surface that's perfect for decking and patios. Places where you can both relax and entertain
Levelling a Garden in London – The Results You'll Receive
It's easy to arrange your appointment. Connect with us and provide your information. We'll send an expert to assess your requirements onsite. Afterwards you'll be sent a final quote and can book your slot.
Imagine. Your London levelling service has been completed – the area you indicated has been made perfectly even courtesy of our special cut and fill method. What can you do now? There are so many options…
Remember - during the process your gardens original top soil and the nutrients it contains will have been preserved. This soil is then put back in place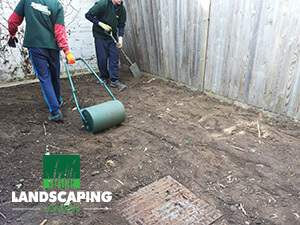 after the surface has been levelled. This means the area will be ready for planting straightaway! So why not make your outdoor space more colourful with flowers? Or make your grass lush and green by having new turf installed? What's more, the surface will now be appropriate for a patio or decking – choose the one that best suits your vision for your garden. Either way, you'll have a place to relax with a book, entertain your friends, and much more. Levelling your lawn couldn't be more useful!
We Only Employ Experienced Lawn Levelling Specialists
Make levelling your lawn as simple as possible by picking us. Wondering who'll be carrying out your service? You'll be sent proven, qualified, and professional technicians. We're passionate about we do and won't stop until you're completely satisfied. To that end your opinions will always be taken into account, and we'll try to advise you as best we can.
Contact us now over the phone or online. Advisers are available 24/7.